Wave Equation Analysis (GRLWEAP)
ACS provides GRLWEAP services for pile driving projects.  GRLWEAP is a wave equation analysis program for prediction of capacity, blow count, and stresses during pile driving. GRLWEAP is useful for hammer selection and simulates maximum resistance and driving stress limits that can be expected with certain hammers.
Shown below is a sample printout and plot for a GRLWEAP analysis.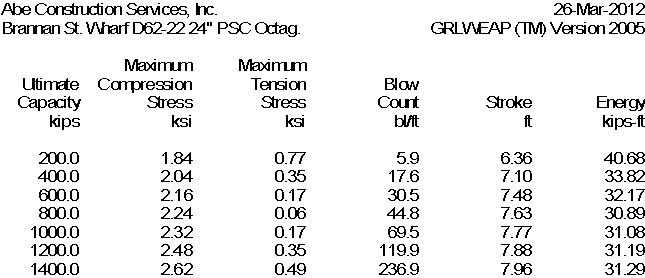 .